Motor with 64 CPR Encoder for 37D mm Metal Gearmotors (No Gearbox, No End Cap)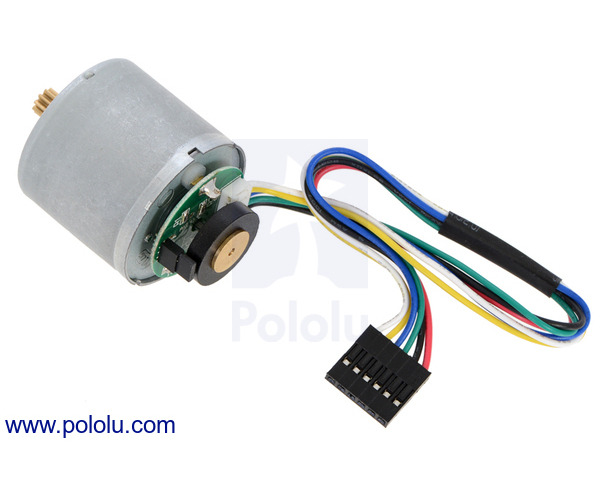 Note: This motor has been replaced by a functionally identical version with a protective end cap over the encoder.

This is the motor and encoder portion of our 37D mm metal gearmotors with 64 CPR encoders. It does not include a gearbox, but the pinion gear on the output shaft works with all of our 37D mm gearmotor gearboxes, so this can be used as a replacement motor or encoder for those gearboxes. It is intended for use at 12 V, though the motor can begin rotating at voltages as low as 1 V.

Key specs at 12 V: 11,000 RPM and 300 mA free-run, 5 oz-in (0.3 kg-cm) and 5 A stall.
Alternatives available with variations in these parameter(s): gear ratio Select variant…