Zumo Reflectance Sensor Array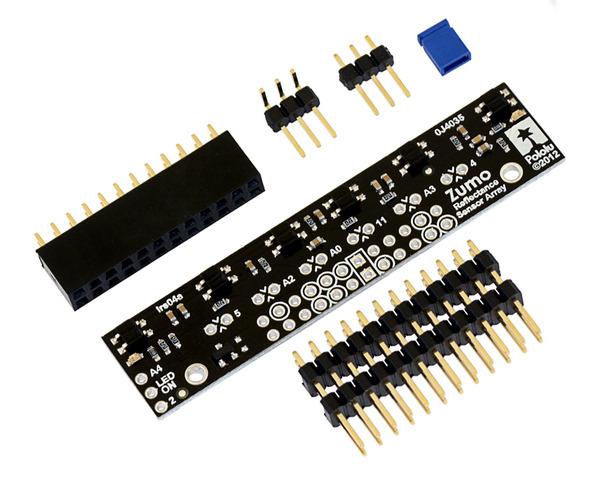 This reflectance sensor module is designed for use with the Zumo shield for Arduino. It has six IR LED/phototransistor pairs that can be used for line following or edge detection; each sensor provides an independent, digital I/O-measurable output. The array draws approximately 40 mA when the emitters are on, and an optional input allows the emitters to be turned off for additional sensing or power-saving options.

Compare all products in Zumo Robot for Arduino or

Older QTR Sensors.
- 1 August 2014

Forum user Erich uses our Zumo chassis as a platform for teaching robotics, but instead of using the Zumo shield, he has been making his own custom...

- 17 December 2013

Erich, a professor at the Lucerne University of Applied Sciences and Arts in Switzerland, posted to our forum about their first Mini Sumo...