Pololu 30T Track Set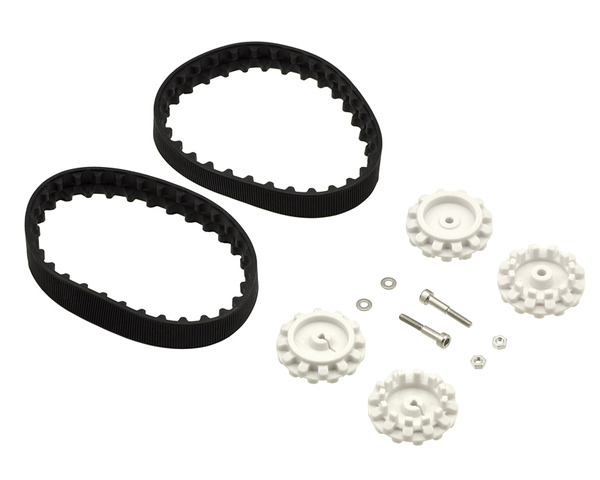 This track set includes a pair of 30-tooth silicone tracks, two drive sprockets measuring 1.38" (35 mm) in diameter, and two matching idler sprockets along with mounting hardware. The drive sprockets are designed to work with 3mm D-shafts, such as those on our micro metal gearmotors and 15.5D mm metal gearmotors. We also have a set that includes shorter tracks.
- 24 April 2014

Let's Make Robots user rhughes posted about MiniTrack, his custom-built tracked robot that features the ability to drive on each of its three...

- 13 December 2013

We saw this robotic ping-pong ball collector by Will Jessop on the Raspberry Pi blog a few days ago. The robot uses the Pololu 30T Track Set, a...