Wixel Programmable USB Wireless Module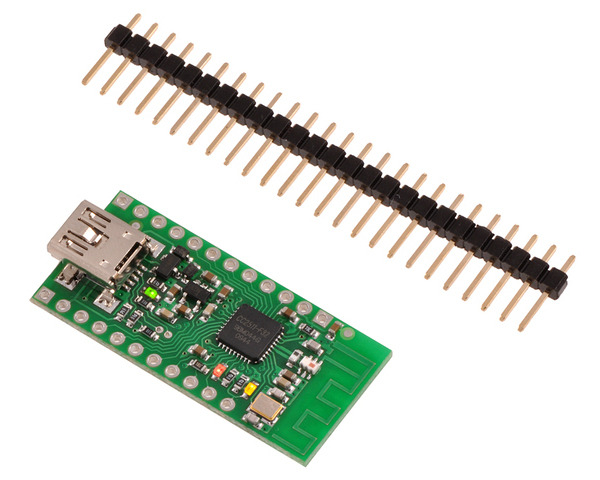 The Pololu Wixel is a general-purpose programmable module featuring a 2.4 GHz radio and USB. You can write your own software or load precompiled, open-source apps onto the TI CC2511F32 microcontroller at the heart of the Wixel, turning it into a wireless serial link, data logger, or whatever you need for your current project. With 29 KB of available flash and 4 KB of RAM, the Wixel is even suitable as the main controller for a robot or other system. This version ships 0.1" male header pins included but not soldered in, allowing for custom installations.
Alternatives available with variations in these parameter(s): partial kit? Select variant…

Compare all products in Wixels or

Wireless or

Computer Interface.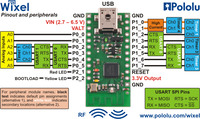 Wixel pinout and peripherals diagram.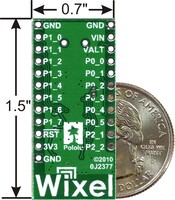 Wixel programmable USB wireless module, bottom view with US quarter for size reference.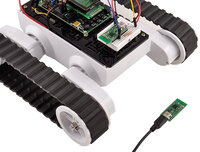 Wixel programmable USB wireless module enabling wireless communication between a PC and robot.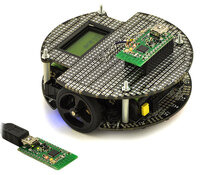 Wireless PC control of a 3pi robot using a pair of Wixels.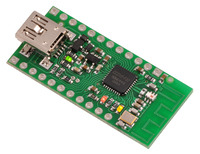 Wixel programmable USB wireless module.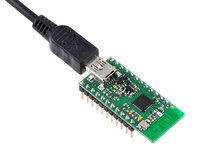 Wixel programmable USB wireless module (fully assembled) with USB cable connected.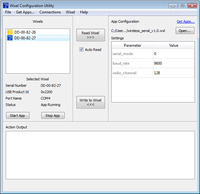 The Wixel Configuration Utility with 2 Wixels connected and an App file open.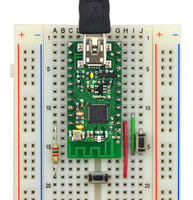 Wixel on breadboard with a bootloader button and reset button connected.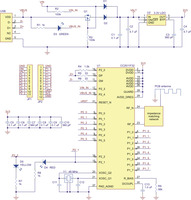 Wixel schematic diagram.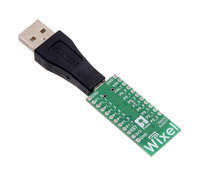 Together, the USB Adapter A to Mini-B and a Pololu Wixel wireless module can make a compact USB dongle.