Aluminum Standoff 1.25" x 0.25" 4-40 M-F 4-Pack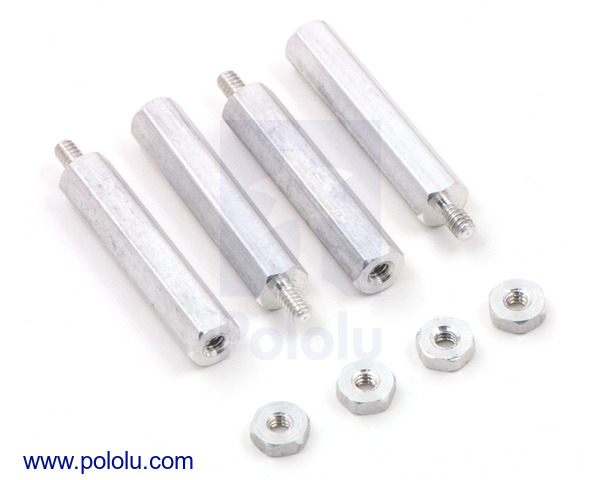 These hexagonal male-female aluminum standoffs keep parts spaced 1.25" (32 mm) apart and are great for building a multi-level robot chassis. Both ends of these 0.25"-wide standoffs have 4-40 threads. This 4-pack of standoffs includes 4 aluminum nuts for securing the top of the standoff to your project.
Alternatives available with variations in these parameter(s): length, thread type.