Save on all active Pololu-brand products, now through Tuesday
Posted by
Ben
on 25 May 2018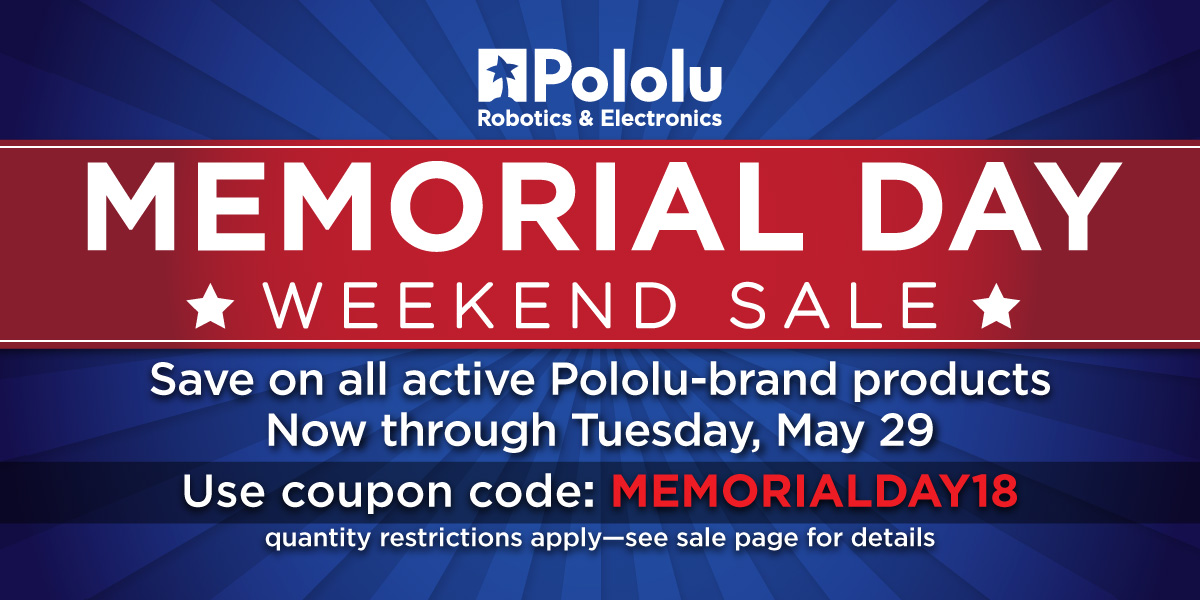 Over the next few days, we're welcoming summer by discounting all active Pololu-brand products, which is almost everything we make. If you're about to have a lot of free time on your hands, why not spend some of it building a robot? And if you're going to be as busy as ever this summer, why not unwind by building a robot?
Check out the sale page for details!
Please note that we will be closed on Monday for Memorial Day, so orders will not ship until Tuesday, May 29.
0 comments
Post a comment