Servo Extension Cable 12" Male - Female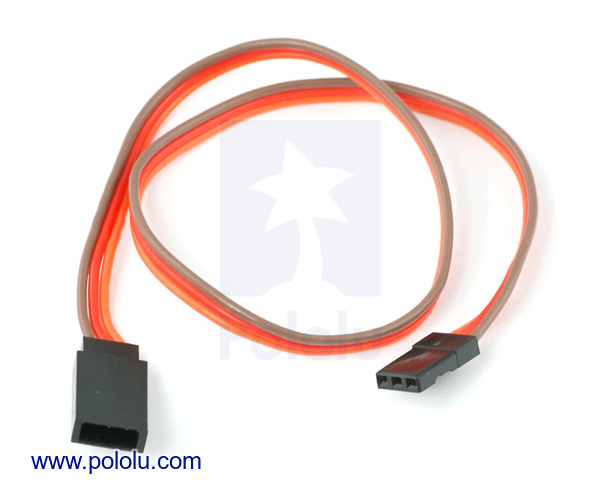 This 12-inch (300-mm), flat cable can be used to extend the leads of many common RC hobby servos. It has 22-AWG wires terminated on one end by a "JR"-style male connector and on the other by a "JR"-style female connector.

Note: This servo cable has been replaced by a new version that has male and female ends that are compatible with both Futaba and JR connectors. The new cable can be used as a drop-in replacement for this cable.
Alternatives available with variations in these parameter(s): length Select variant…