Pololu High-Power Motor Driver 36v15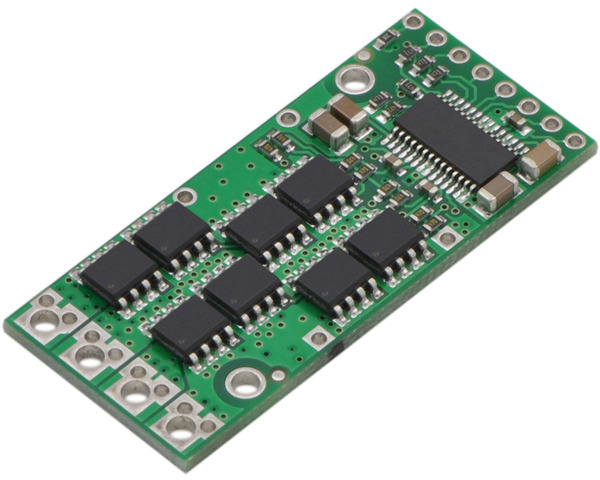 This discrete MOSFET H-bridge motor driver enables bidirectional control of one high-power DC brushed motor. The little 1.8×0.8-inch board supports a wide 5.5 to 50 V voltage range and is efficient enough to deliver a continuous 15 A without a heat sink.
File downloads
Datasheet for FDS5672 MOSFET.
Recommended links
Meindert Norg from Norg Consulting (www.NorgConsulting.com) demonstrates his active magnetic bearing, Tripod Floater. The closed-loop system uses three Pololu 18v15 high-power motor drivers as PWM amplifiers to power the magnetic coils that keep the module floating beneath the metal plate. By Meindert Norg, August, 2009. February, 2010 update: the Tripod Floater is now wireless! Version 2.2 video