Tamiya 70097 Twin-Motor Gearbox Kit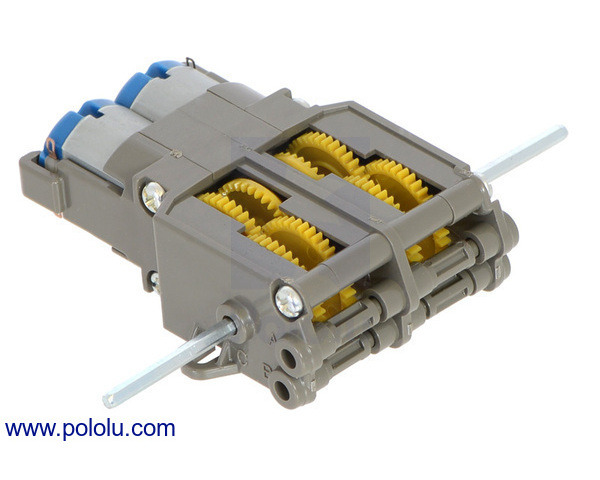 Tamiya's twin-motor gearbox consists of two independent brushed DC motors and gearboxes in one compact housing, making it perfect for small robots. You can assemble the gearboxes to have a 58:1 or a 204:1 gear ratio.

Compare all products in Tamiya Motors and Gearboxes or

Tamiya Gearboxes with 3mm Hexagonal Shafts.
- 19 January 2012

This tutorial posted by Lonnie Honeycutt shows how to assemble a Pololu Chassis Completion Kit for RRC01A and a Pololu RRC01A robot chassis. The...