Pololu Wheel for Standard Servo Splines (25T, 5.8mm) - 70×8mm, White, 2-Pack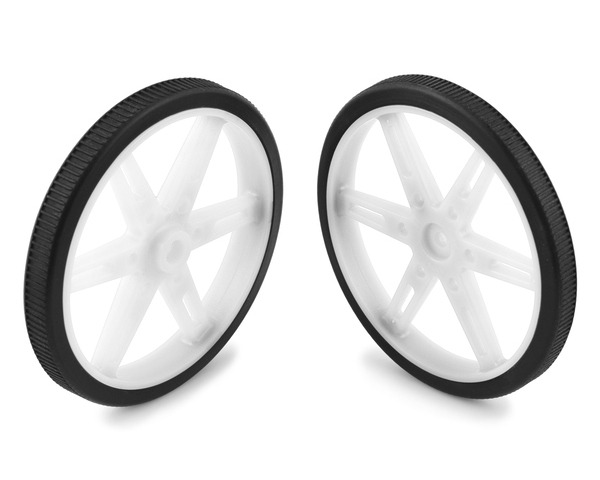 These white plastic wheels have silicone tires and measure 70 mm (2.75″) in diameter. They mount onto standard servo splines with 25 teeth and a 5.8 mm diameter, such as the splines on FEETECH's FS5106R, Power HD's AR-3606HB, and SpringRC's SM-S4303R continuous rotation servos. This product is a pair of wheels.
We have similar wheels available in different sizes and colors and with different spline compatibilities:
Alternatives available with variations in these parameter(s): size color shaft type Select variant…

Compare all products in Pololu Wheels for Servos or

Servo Wheels or

Pololu Wheels and Tracks.
File downloads
This file contains dimension diagrams for the 40×7mm, 60×8mm, 70×8mm, and 90×10mm Pololu Servo Wheels.