Pololu SMC04 High-Power Motor Controller w/Feedback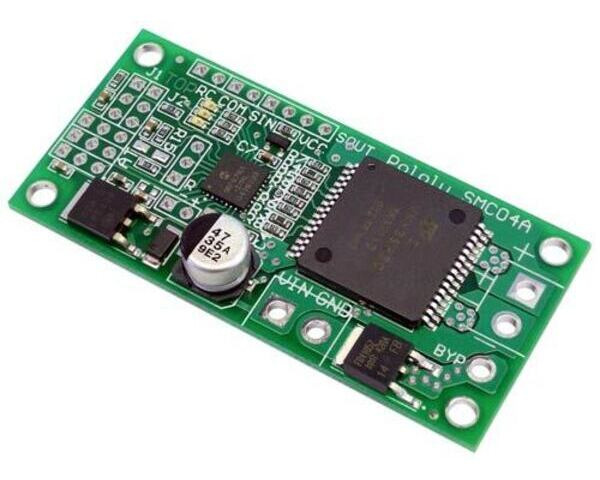 A high-power version of our 3-Amp motor controller, the SMCO4 has the same convenient interfaces (serial, hobby RC pulse, or analog) and improved (10-bit) closed-loop PID control of motor speed or position, all with a more powerful motor driver that can handle higher-current motors.
Compare all products in Old and Discontinued Serial Motor Controllers.
Documentation and other information

Pololu Serial Transmitter utility for Windows
(
Printable PDF
)
A simple serial transmitter utility for Windows that lets you transmit sequences of bytes at a selectable baud rate to a selectable COM port. This program can be conveniently used to send commands to our serially controllable devices.
File downloads