Shunt Regulator: Fine-Adjust LV, 1.50Ω, 15W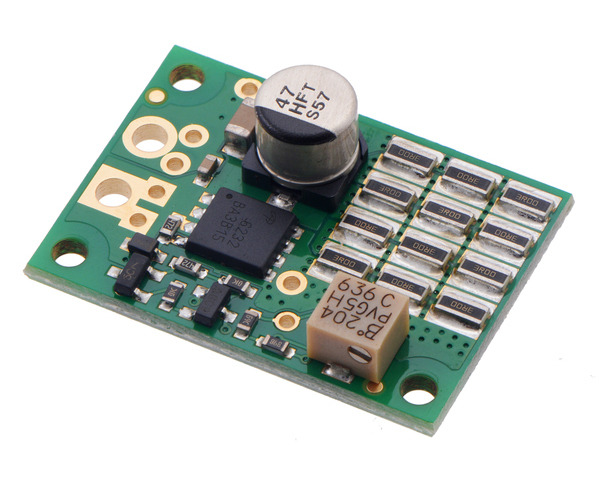 This shunt regulator can protect power supplies from voltage spikes generated by motor controllers they are connected to. This version has a precision-adjustable set point (4 V to 18 V), a shunt resistance of 1.50 ohms, and a total of 32 SMT shunt resistors populated on both sides of the PCB.

Compare all products in Shunt Regulators.
Dimensions
| | |
| --- | --- |
| Size: | 0.80″ × 1.125″ × 0.33″ |
| Weight: | 3.1 g |
General specifications
| | |
| --- | --- |
| Minimum output voltage: | 4 V1 |
| Maximum output voltage: | 18 V1 |
| Shunt resistance: | 1.50 Ohm |
| Power: | 15 W2 |
| Maximum quiescent current: | 0.5 mA |
Identifying markings
| | |
| --- | --- |
| PCB dev codes: | tvs01a |
| Other PCB markings: | 0J11055 |
Notes: