These side-entry screw terminal blocks have a pitch of 5 mm (0.197″). Each block has two terminals for the stripped ends of 22 – 14 AWG wires, and units can slide together to make longer strips. They are rated for 250 V, 16 A (UL) and ship in packs of four.
Compare all products in Terminal Blocks.
Wires are held in place and released from these wire-to-board terminal blocks by the simple adjustment of a screw. These blocks let you easily make temporary connections to your PCB.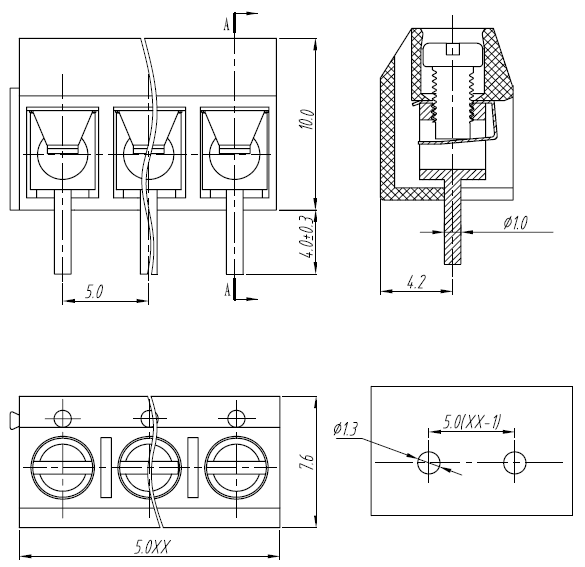 Screw terminal block: 5 mm pitch, side entry.
Specifications:
Voltage rating (UL/IEC): 250/250 V
Current rating (UL/IEC): 16/24 A
Contact resistance: 20 mΩ
Wire gauge: 22-14 AWG
Wire strip length: 5 mm
People often buy this product together with: