5-Channel Reflectance Sensor Array for Balboa 32U4 Balancing Robot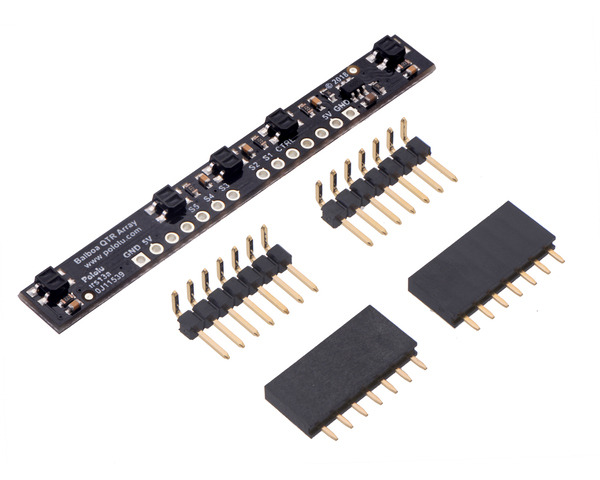 This reflectance sensor module is designed specifically for use with the Balboa 32U4 balancing robot. It features five IR LED/phototransistor pairs that are great for identifying changes in reflectance on the ground directly underneath the Balboa (like detecting or following a black line on a white background). The sensor array offers dimmable brightness control, and each sensor provides an independent output that can be measured with a digital I/O.

Compare all products in Balboa Robot and Accessories.
Documentation and other information
Information about using the Pololu QTR reflectance sensors, including differences between A-type and RC-type sensors and sample oscilloscope screen captures of sensor outputs.
File downloads
Recommended links