8×2 Character LCD - Black Bezel (Parallel Interface)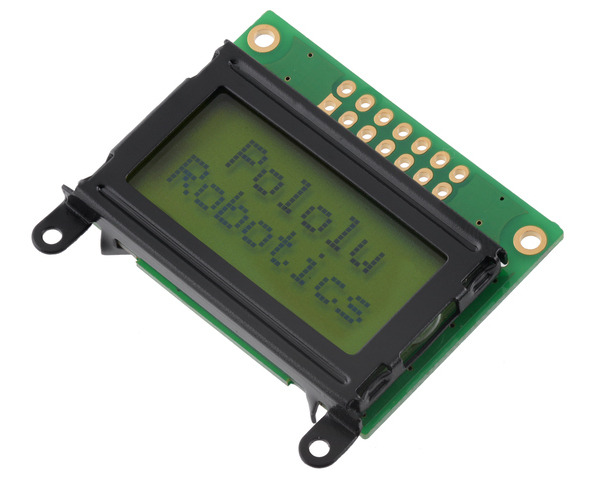 This compact 8×2 LCD is great for small microcontroller projects where you want more than just a blinking LED for feedback. This unit uses the standard HD44780 parallel interface, features a black bezel, and operates without a backlight.

Compare all products in Displays.
- 9 June 2015

We are now selling the low-profile 2×7 male LCD header included with the Zumo 32U4 robot kit.

- 31 December 2014

It has been snowing on and off today in Las Vegas, but luckily the weather was not bad enough to delay our last product release of 2014: the A-Star...

- 12 December 2014

The A-Star 32U4 Prime LV is the newest member of our A-Star family of programmable microcontroller boards. This is the first Pololu board with the...