8×2 Character LCD - Black Bezel (Parallel Interface)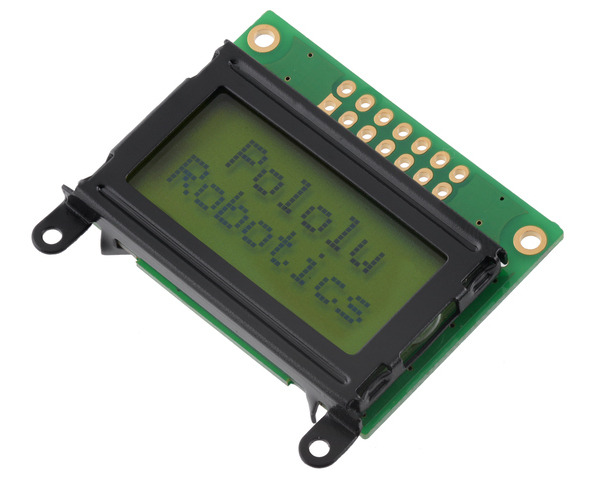 This compact 8×2 LCD is great for small microcontroller projects where you want more than just a blinking LED for feedback. This unit uses the standard HD44780 parallel interface, features a black bezel, and operates without a backlight.

Compare all products in Displays.
File downloads
Our 8×2 LCD is a generic equivalent of the Optrex DMC50448N-AAE-AD LCD, so the specifications and characteristics listed in Optrex's datasheet apply.

This document details the HD44780 parallel interface that is an industry standard for dot-matrix LCDs.
Recommended links
This is a C++ library for the Arduino IDE that allows you to control an LCD that uses the Hitachi HD44780 protocol.