FEETECH High-Torque Servo FS5115M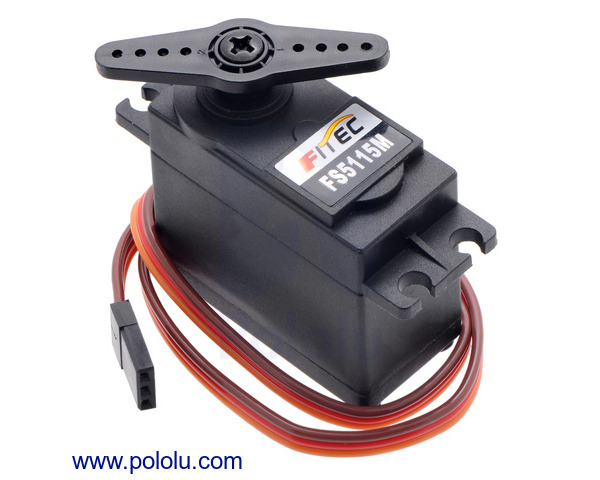 The FS5115M is a standard-size analog servo from FEETECH that has an all-metal gear train and delivers extra-high torque normally associated with much more expensive or larger servos. Servo horns and associated hardware are included. This servo can work with both 5 V and 3.3 V servo signals.

Key specs at 6 V: 0.16 sec/60°, 215 oz-in (15.5 kg-cm), 58 g.
- 17 June 2019

We have expanded our selection of specially modified FEETECH servos that have direct access to the feedback potentiometer through an extra fourth...

- 31 March 2017

We added the FEETECH High-Torque Servo FS5115M to our expanding RC servo selection. This standard-size analog servo has a stall torque of 215 oz-in...