Pololu 30T Track Set - Black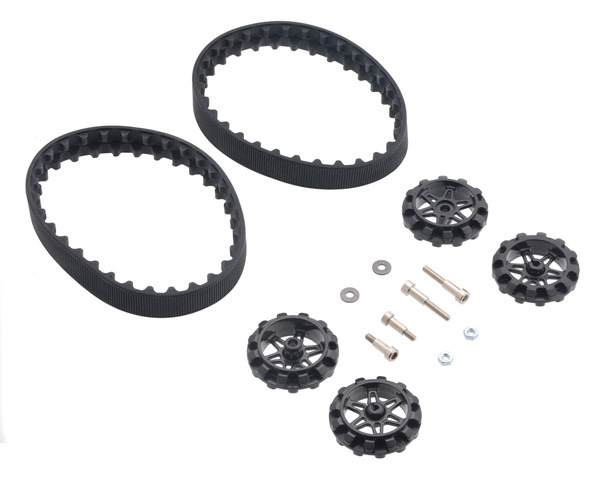 This track set includes a pair of 30-tooth silicone tracks, two black drive sprockets measuring 35 mm (1.4″) in diameter, and two matching idler sprockets along with mounting hardware. To work properly with the track, the drive and idler sprockets should be set up approximately 85 mm (3.35″) apart. The drive sprockets are designed to work with 3mm D-shafts, such as those on our micro metal gearmotors and mini plastic gearmotors. These are the same sprockets we use on the Zumo chassis and robots, just with a longer track.
Alternatives available with variations in these parameter(s): size color Select variant…
- 22 September 2017

Pololu 22T Track Set – Red. We have replaced our original Pololu track sets with new versions featuring our newer style of spoked...