Charge Pump Voltage Inverter: 1.8-5.3V, 60mA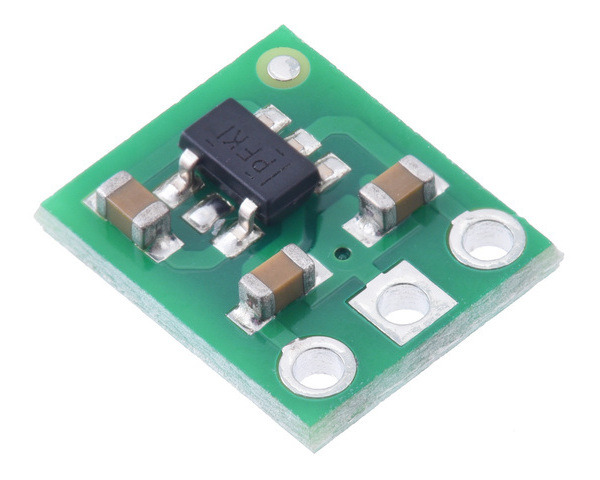 This tiny voltage inverter generates a negative output voltage corresponding to the voltage provided on its input, which can be from 1.8 V to 5.3 V. The compact (0.3″ × 0.35″) module has a typical efficiency of over 80% and can deliver up to 60 mA continuously.

Compare all products in Voltage Regulators or

Regulators and Power Supplies.
File downloads
This DXF drawing shows the locations of all of the board's holes.