Adafruit 15-LED NeoPixel 1/4-Ring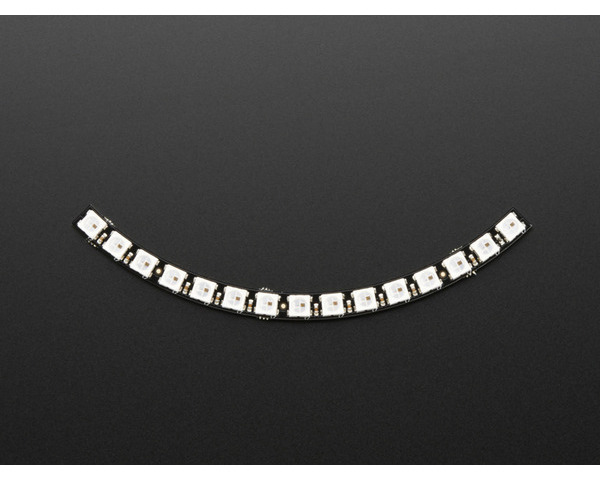 This Adafruit NeoPixel 1/4-ring contains 15 individually addressable RGB LEDs arranged in a quarter-circle that can all be controlled with a single digital output of a microcontroller. Four of these rings can be connected to form a 60-LED NeoPixel ring with an outer diameter of 6.2″ (158 mm). Several rings can be chained together, making them great for adding some shine to your next project.
- 13 June 2014

Continuing with our recent LED product line expansion, we now offer several of Adafruit's NeoPixel rings. These addressable RGB LED rings are...