Zumo Robot for Arduino (Assembled with 75:1 HP Motors)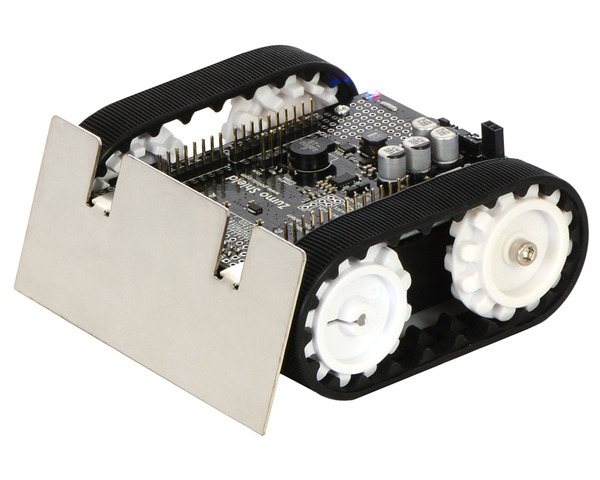 The Pololu Zumo robot is an Arduino-controllable tracked robot platform that is less than 10 cm × 10 cm—small enough to qualify for Mini Sumo. It includes two micro metal gearmotors coupled to a pair of silicone tracks, a stainless steel bulldozer-style blade, an array of six infrared reflectance sensors for line following or edge detection, a 3-axis accelerometer and magnetometer, and a buzzer for simple sounds and music. Just add 4 AA batteries and an Arduino (or compatible controller) and you are ready to push! No soldering or assembly is required.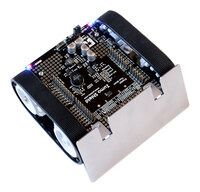 Zumo Robot for Arduino.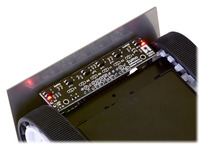 Zumo reflectance sensor array on a Zumo robot, bottom view.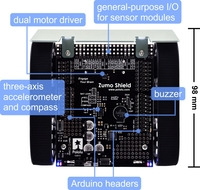 Zumo Shield for Arduino, labeled top view.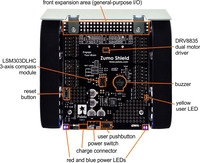 Zumo Shield for Arduino, top view with labeled components.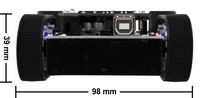 Zumo robot assembled with a Zumo Shield and Arduino Uno, back view.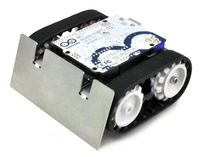 Assembled Zumo robot for Arduino with an Arduino Uno (with original white sprockets).