Arduino Robot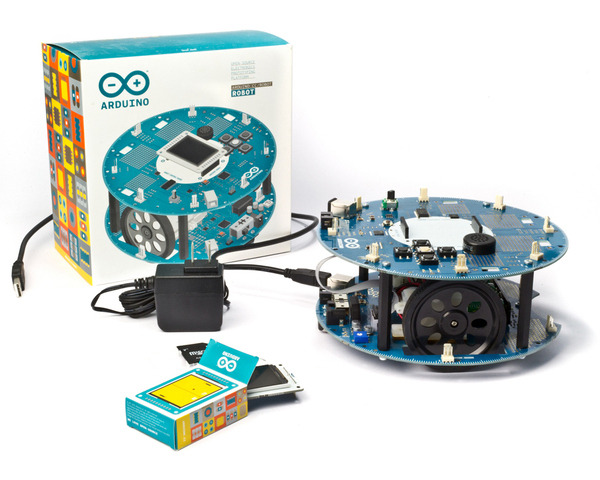 The Arduino Robot is the first official Arduino on wheels. The robot chassis is comprised of two serially connected platforms, each of which features an ATmega32U4 and acts as an independent Arduino board. The upper platform, called the Control Board, includes a five-button keypad, knob potentiometer, color LCD, SD card reader (with SD card), speaker, and digital compass. The lower platform, or Motor Board, controls the two integrated DC motors and includes five reflectance sensors that can be used for line following or edge detection. The robot ships fully assembled and includes a USB cable, rechargable batteries, and a wall adapter for charging.
Recommended links
Getting started guide for the Arduino Robot
Detailed information on the Arduino Robot library.
Detailed description of the Arduino Robot.