Sharp GP2Y0A60SZLF Analog Distance Sensor 10-150cm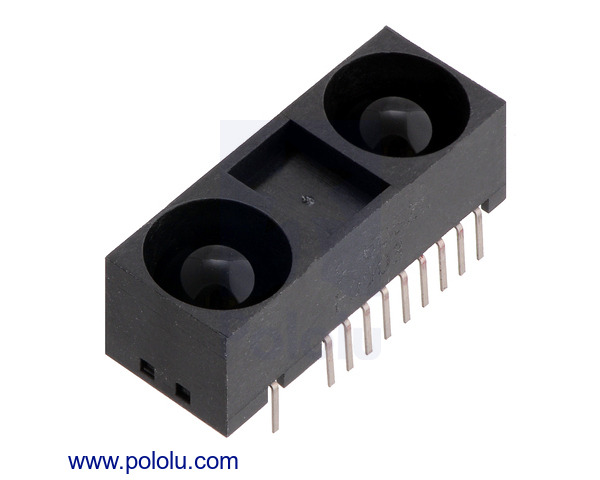 The GP2Y0A60SZ distance sensor from Sharp offers a wide detection range of 4″ to 60″ (10 cm to 150 cm) and a high update rate of 60 Hz. This sensor requires additional components that can be found on our carrier for Sharp GP2Y0A60SZLF sensors.
Compare all products in Sharp Distance Sensors.
- 9 April 2015

We are now offering Sharp's GP2Y0A60SZLF analog distance sensor by itself. This is a great sensor with a wide 4″ to 60″ (10 cm to 150 cm) detection...

- 15 October 2014

Last month, we introduced our new carriers with Sharp GP2Y0A60SZLF analog distance sensors, a part we are very excited about and have been trying to...

- 18 September 2014

3D rendering of the Pololu carrier with Sharp GP2Y0A60SZLF distance sensor. We have released some simple boards over the past few weeks that were...