Sharp GP2Y0D815Z0F Digital Distance Sensor 15cm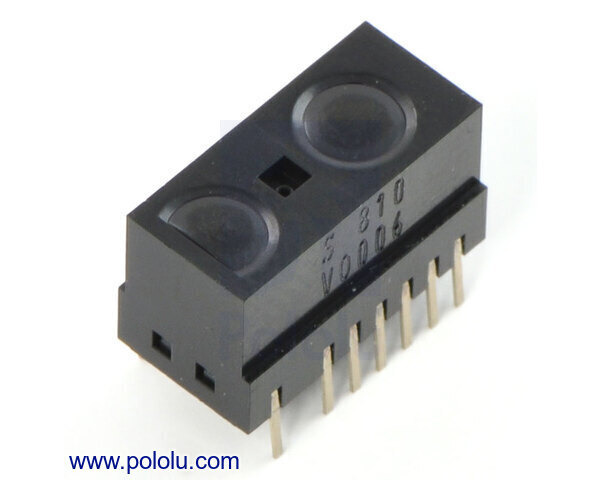 This small digital distance sensor detects objects between 0.5 cm and 15 cm (0.2″ and 6″) away. With its quick response time, small size, low current draw, and short minimum sensing distance, this sensor is a good choice for non-contact object detection, and its short minimum detection distance lets it see objects very close to the face of the sensor.
Alternatives available with variations in these parameter(s): maximum range Select variant…
- 12 September 2014

Sharp's optical rangefinders and distance sensors have long been a favorite among robot builders for quick, easy, and affordable obstacle...