Sharp GP2Y0A41SK0F Analog Distance Sensor 4-30cm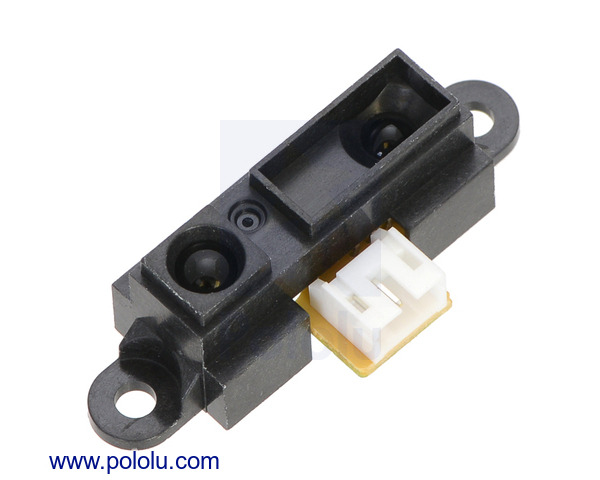 The GP2Y0A41SK0F Sharp analog distance sensor features a detection range of 1.5″ to 12″ (4 cm to 30 cm). The shorter range gives you higher resolution measurements, and the lower minimum detection distance makes this sensor great for detecting very close objects. The distance is indicated by an analog voltage, making this sensor very easy to use.

Compare all products in Sharp Distance Sensors or

Sharp Analog Distance Sensors with 3-Pin JST PH Connectors.
Dimensions
| | |
| --- | --- |
| Size: | 1.75″ × 0.75″ × 0.53″ |
| Weight: | 3.5 g |
General specifications
| | |
| --- | --- |
| Maximum range: | 30 cm |
| Minimum range: | 4 cm |
| Sampling rate: | 60 Hz1 |
| Minimum operating voltage: | 4.5 V |
| Maximum operating voltage: | 5.5 V |
| Supply current: | 12 mA2 |
| Output type: | analog voltage |
| Output voltage differential: | 2.3 V |
Notes: