Sharp GP2Y0A41SK0F Analog Distance Sensor 4-30cm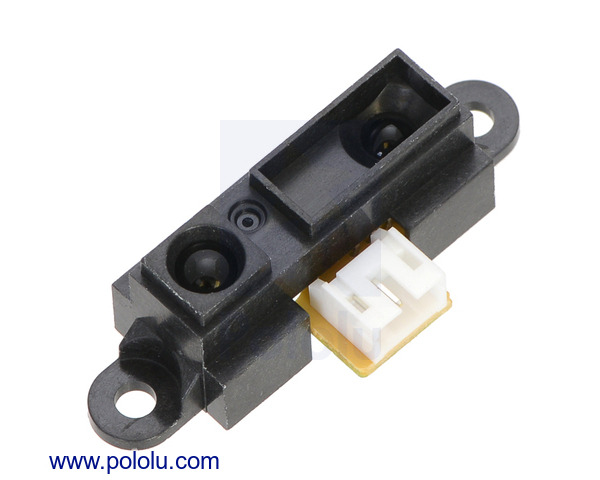 The GP2Y0A41SK0F Sharp analog distance sensor features a detection range of 1.5″ to 12″ (4 cm to 30 cm). The shorter range gives you higher resolution measurements, and the lower minimum detection distance makes this sensor great for detecting very close objects. The distance is indicated by an analog voltage, making this sensor very easy to use.

Compare all products in Sharp Distance Sensors or

Sharp Analog Distance Sensors with 3-Pin JST PH Connectors.
- 6 April 2017

Julien de la Bruère-Terreault (also known as DrGFreeman on the Pololu Forum, creator of the Custom Mini Sumo robot and the Romi and Raspberry Pi...

- 6 November 2014

Our new stamped aluminum L-brackets are specifically designed for Sharp's popular analog GP2Y0A02, GP2Y0A21, and GP2Y0A41 distance sensors, making...

- 3 January 2014

After having been out of the short-range Sharp GP2D120XJ00F analog distance sensor for a while, we are happy to have a higher-performance...