Pololu Stamped Aluminum L-Bracket for NEMA 14 Stepper Motors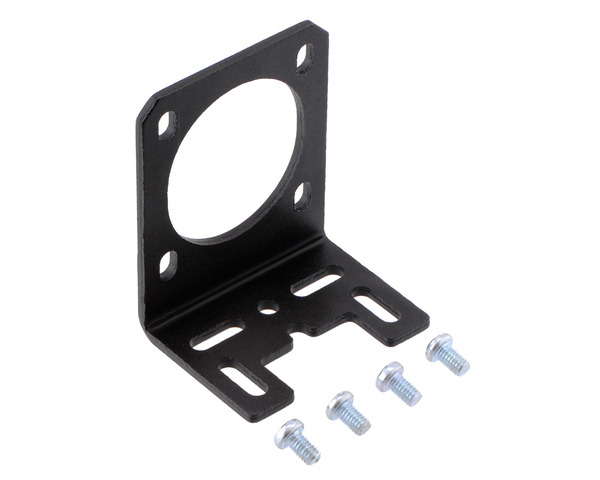 This black anodized aluminum bracket lets you securely mount typical NEMA 14-size stepper motors to your project. The bracket features several slots and holes for a variety of mounting solutions, and four M3×5mm screws are included for securing the motor to the bracket.

Compare all products in Motor Brackets.
- 19 December 2014

This new stepper motor bracket is designed to work with typical NEMA 14-size stepper motors, including all of the NEMA 14 stepper motors we carry....