Orangutan Robot Controller mega168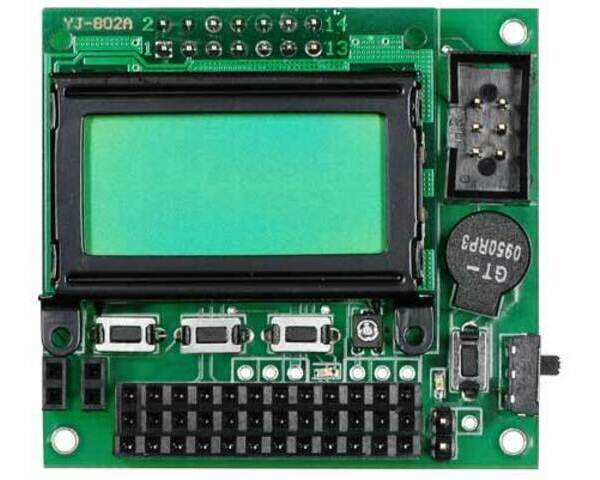 Want to build a small robot that doesn't look like a PCB on wheels? The Orangutan is small enough for integrating into a small robot, rather than being the small robot. With a powerful Atmel mega168 AVR microcontroller, motor drivers, buttons, display, and buzzer, all you need to add is your own chassis, sensors, software,… you know, the fun stuff!
File downloads
LB1836M motor driver datasheet (94k pdf)

This is a sample AVR Studio 4 project that will blink an LED on an Orangutan with an ATmega168 microcontroller: Orangutan mega168, Orangutan LV-168, Orangutan SV-168, Baby Orangutan mega168, and Baby Orangutan B-168.
Recommended links
A free, open-source suite of development tools for the AVR family of microcontrollers, including the GNU GCC compiler for C/C++.
The older version of Atmel's free integrated development environment (IDE) for AVRs, which is no longer supported by Atmel.
Atmel's product page for the ATmega168.
The 3pi discussion section of the Pololu Robotics Forum.
AVR community with forums, projects, and AVR news.
An open-source C library for the Orangutan family of robot controllers. Note: this library was not created by and is not maintained by Pololu; it contains only limited support for the Orangutan X2 and does not directly support the Orangutan SV-168, Orangutan LV-168, or Baby Orangutan B revision.
Customer Michael Shimniok has written a guide to programming AVRs (the Orangutan LV-168, specifically) using the Mac.