A4990 Dual Motor Driver Carrier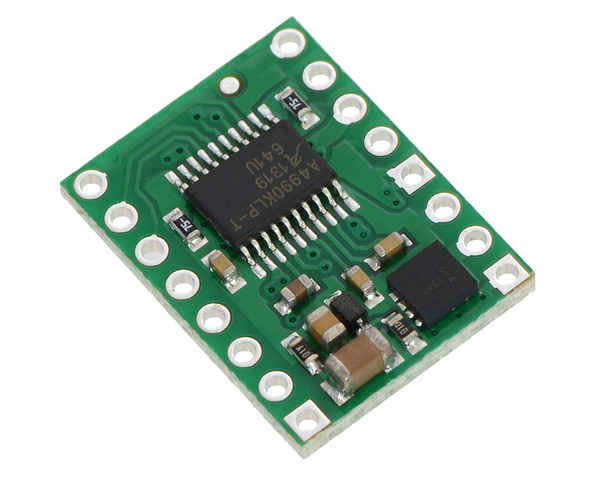 This compact breakout board makes it easy to use Allegro's A4990 dual motor driver, which can control two bidirectional DC motors over a wide operating voltage range of 6 V to 32 V. It is capable of delivering a continuous 0.7 A to each motor channel, and onboard sense resistors enable the A4990 to limit the peak motor current to about 0.9 A per channel. The driver also features protection against reverse-voltage, under-voltage, over-voltage, over-current, and over-temperature.

Compare all products in Brushed DC Motor Drivers.