LSM303D 3D Compass and Accelerometer Carrier with Voltage Regulator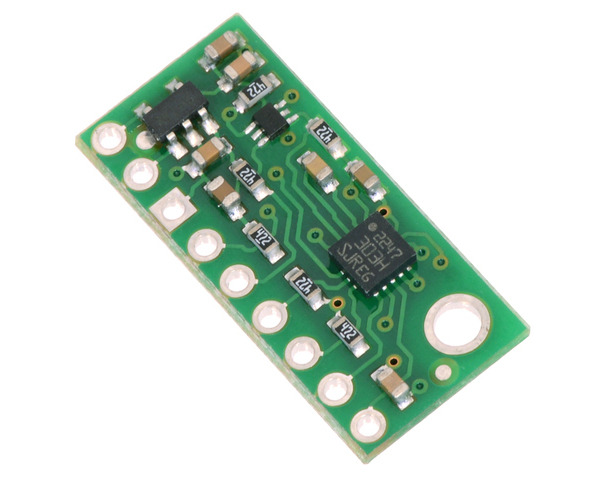 The LSM303D combines a digital 3-axis accelerometer and 3-axis magnetometer into a single package that is ideal for making a tilt-compensated compass. The six independent readings, whose sensitivities can be set in the ranges of ±2 to ±16 g and ±2 to ±12 gauss, are available through I²C and SPI interfaces. This LSM303 carrier board includes a 3.3 V voltage regulator and integrated level shifters that allows operation from 2.5 to 5.5 V, and the 0.1″ pin spacing makes it easy to use with standard solderless breadboards and 0.1″ perfboards.
- 27 June 2014

Two weeks ago, we announced a big price reduction of our MEMS-based sensors and explained a little about why we release new versions of these boards...

- 13 June 2014

We have some very exciting price reduction news to share with you, but first: A little background 3-axis accelerometer carrier, released 22 Apr...

- 17 March 2014

We are happy to introduce new v3 versions of our MinIMU-9 and AltIMU-10 inertial measurement units (IMUs). These sensor modules are the same...