Dagu Wild Thumper 4WD All-Terrain Chassis, Black, 75:1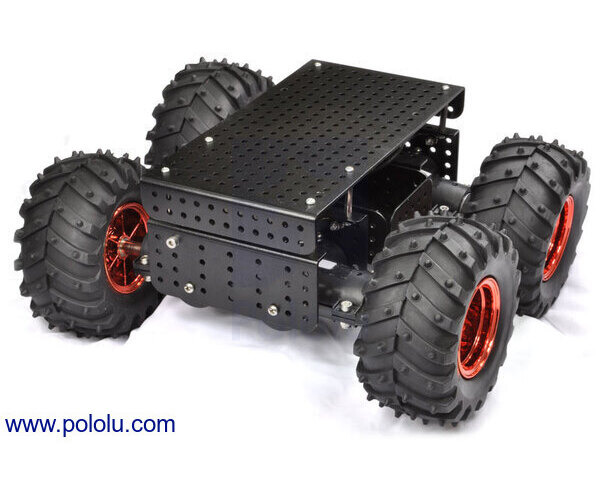 This rugged, 4-wheel-drive chassis from Dagu Electronics has independent suspension for each of its spiked 120mm-diameter wheels, allowing exceptional traction over uneven terrain, and its body is made from 2mm-thick anodized aluminum with a 10mm-pitch grid of 4mm holes, making it easy to mount electronics and accessories to the chassis. Assembly of the chassis is a simple three-step process that takes just minutes. This model is black with metallic-red hubs and 75:1 steel gearboxes on the motors.
Alternatives available with variations in these parameter(s): color gear ratio Select variant…
- 27 March 2017

Forum user coyotlgw made this teleoperated Raspberry Pi robot. The robot is controlled remotely over SSH via the Raspberry Pi's WiFi connection, and...

- 1 February 2011

We found this robot pictured on the Adafruit forums driving through some snow. It was made with a TReX, a 4WD Wild Thumper, and a Boarduino.