Wall Power Adapter: 5.25VDC, 1A, USB Port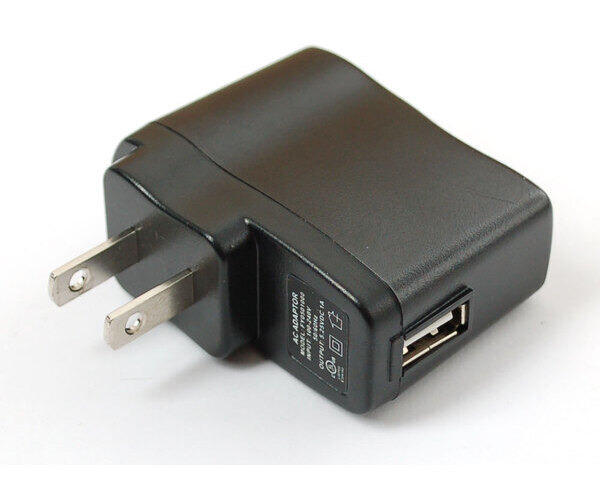 This UL-listed 5 W, "wall wart"-style switching power adapter supplies up to 1 A at a regulated 5.25 VDC to 5 V USB devices. The AC adapter works with input voltages of 100 – 240 VAC and has an indicator LED that lets you know it is powered. It has a Type-A USB receptacle (the same as on a laptop or desktop computer) that accepts standard USB cables.
- 13 January 2014

Looking for a power supply for your Raspberry Pis, Arduinos, Wixels, or Maestro servo controllers? Look no further! This UL-certified AC-to-DC...