Pololu Wheel 90×10mm Pair - Black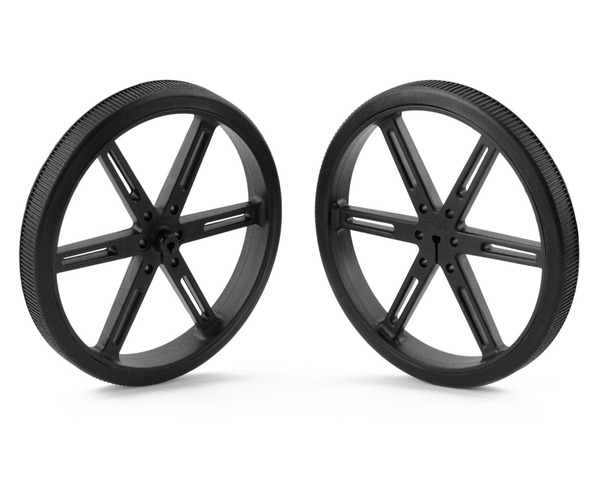 These black plastic wheels have silicone tires and measure 90 mm (3.54″) in diameter, and they press-fit onto the 3mm D shafts on many of our motors, including our micro metal gearmotors and our mini plastic gearmotors. Additionally, this wheel is compatible with several of our universal mounting hubs, which can serve as adapters for motors with different shafts. This product is a pair of wheels.
Compare all products in Pololu Wheels for 3mm D-Shafts or
Pololu Wheels and Tracks.
- 20 February 2017

One of our customers posted about his balancing robot on our forum. A Raspberry Pi Model B is the central controller for the robot. It...

- 9 November 2011

Rocky the Robot by Patrick McCabe has a chassis that is entirely contained within the profile of its Pololu Wheels. It also uses our gearmotors,...