Rocker Switch: 3-Pin, SPDT, 10A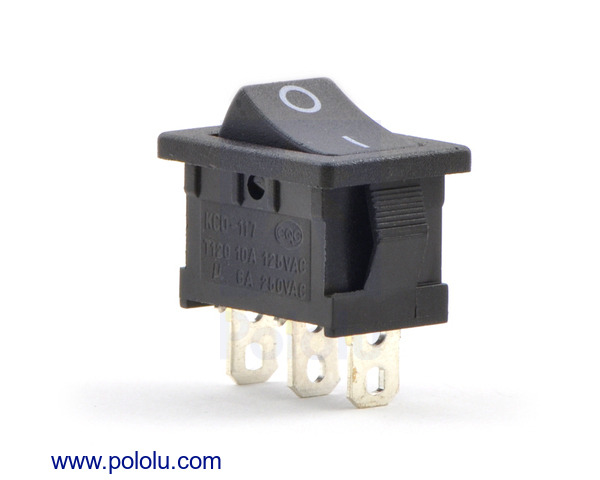 This single-pole, double-throw (SPDT) rocker switch makes a great on/off power switch. It is rated for 10 A at 125 VAC and 6 A at 250 VAC.

Compare all products in Switches, Buttons, and Relays.
- 15 October 2018

To kick off our 2018 mini-series of spooky Halloween projects, I'll go over how I fixed and modified my family's broken light-up jack-o-lantern,...