Baby Orangutan B-48 + USB Programmer Combo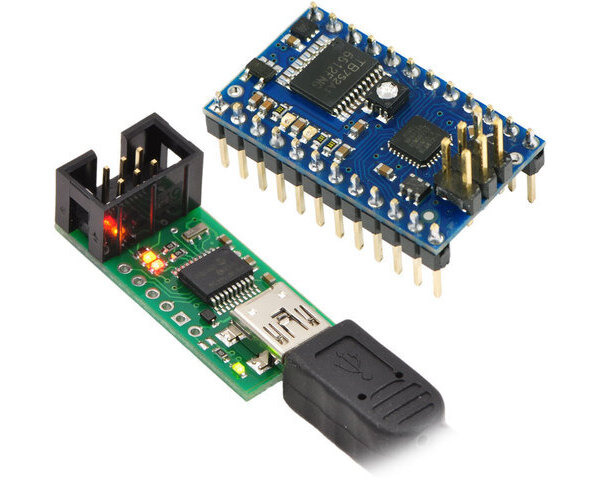 Buy an USB AVR programmer with your Baby Orangutan B-48 and save! A USB A to mini-B cable is included.
Description

Specs

(0)

Pictures

(0)

Resources

(8)

FAQs

(0)

On the blog

(0)
Documentation and other information
File downloads
This bundle contains all the Pololu software you need to get started programming AVRs in Windows: the Pololu AVR C/C++ Library, the Pololu USB AVR Programmer drivers and software, and the Pololu Orangutan SVP drivers. We recommend installing Atmel Studio 7.0 before installing this bundle.
Recommended links
The Microsoft .NET Framework version 3.5 is required for many Pololu configuration, control, and utility programs under Windows. Most computers will have this installed already or can automatically install it over the internet, but you can also get .NET 3.5 directly from Microsoft at this link. If you are installing on a computer without internet access, make sure to get the Full Redistributable Package.