MinIMU-9 Gyro, Accelerometer, and Compass (L3G4200D and LSM303DLM Carrier)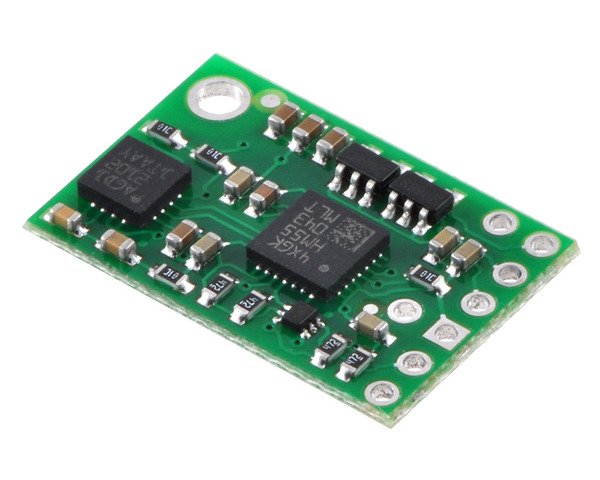 The Pololu MinIMU-9 is an inertial measurement unit (IMU) that packs an L3G4200D 3-axis gyro and an LSM303DLM 3-axis accelerometer and 3-axis magnetometer onto a tiny 0.9″ × 0.6″ board. An I²C interface accesses nine independent rotation, acceleration, and magnetic measurements that can be used to calculate the sensor's absolute orientation.

Note: This board has been replaced by the newer MinIMU-9 v2.
Dimensions
| | |
| --- | --- |
| Size: | 0.9″ × 0.6″ × 0.1″1 |
| Weight: | 0.9 g1 |
General specifications
Interface:
I²C
Minimum operating voltage:
2.6 V
Maximum operating voltage:
5.5 V
Axes:
pitch (x), roll (y), and yaw (z)
Measurement range:
±250, ±500, or ±2000°/s (gyro)
±2, ±4, or ±8 g (accelerometer)
±1.3, ±1.9, ±2.5, ±4.0, ±4.7, ±5.6, or ±8.1 gauss (magnetometer)
Supply current:
10 mA
Notes: