ShiftBrite V2.0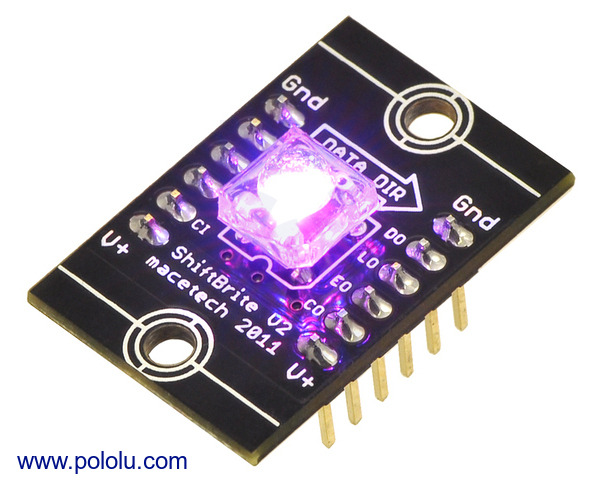 The ShiftBrite V2.0 is an RGB LED module with a built-in driver featuring 10-bit digital brightness control on each color channel (over one billion colors). Multiple modules can easily be chained together and controlled from a single microcontroller to create large LED displays. This version has several improvements over the original ShiftBrite, including mounting holes and better power handling. This configuration comes with male header pins soldered in.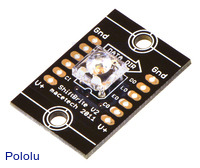 Headerless ShiftBrite V2.0.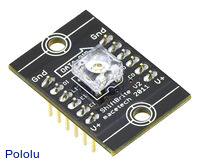 ShiftBrite V2.0.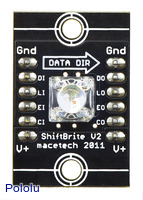 ShiftBrite V2.0, top view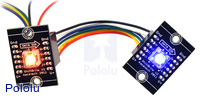 Two chained ShiftBrites (V2.0).
Three ShiftBrites chained together.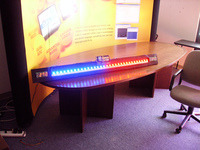 A display made of 32 ShiftBrite modules, used to display real-time data.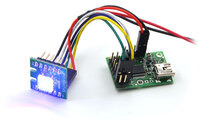 A ShiftBrite being controlled by a Micro Maestro 6-channel servo controller.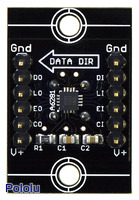 ShiftBrite V2.0, bottom view.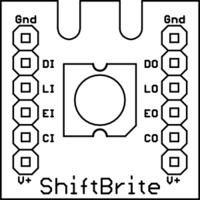 Pinout diagram for the ShiftBrite module.

ShiftBrite packet diagram. The second row shows a color packet, while the third row shows a command packet.