Baby Orangutan B-48 Robot Controller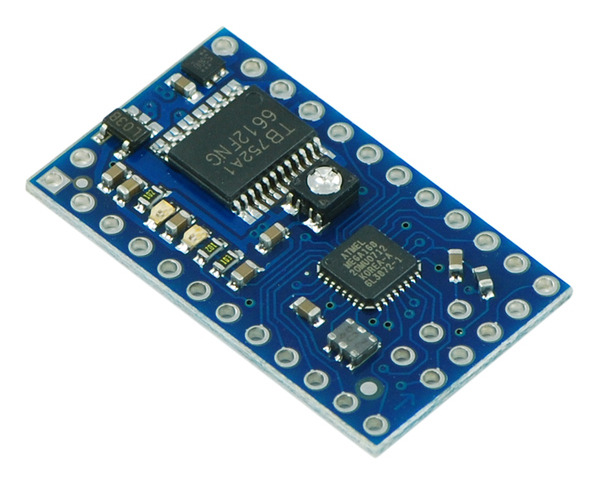 The Baby Orangutan B-48 is a very compact but complete robot controller, packing a high-performance AVR microcontroller and two motor drive channels in the same 24-pin form factor as competing units that include just a microcontroller. This version includes Atmel's ATmega48 microcontroller with 4 KB of program memory and 512 bytes of RAM.

Note: This version of the Baby Orangutan is now only available for high-volume orders. Please contact us for more information, or consider the Baby Orangutan B-328 as an alternative.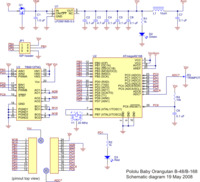 Pololu Baby Orangutan B-48/B-168/B-328 schematic diagram.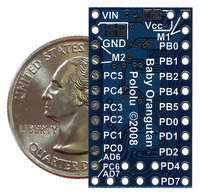 Baby Orangutan B PCB bottom with quarter for size reference.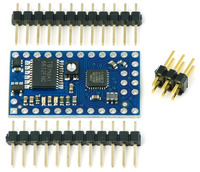 Baby Orangutan B with included 0.1" header pins.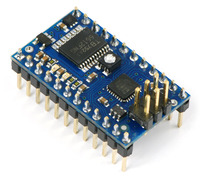 Baby Orangutan B with included header pins soldered in for breadboard installation.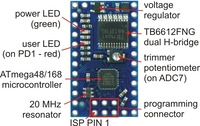 Baby Orangutan B components.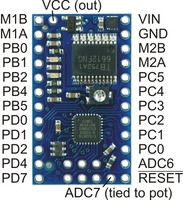 Baby Orangutan B pinout.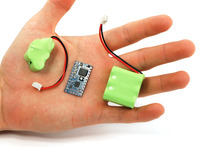 5- and 6-cell NiMH battery packs that would work well powering a Baby Orangutan.