ACS714 Current Sensor Carrier -30A to +30A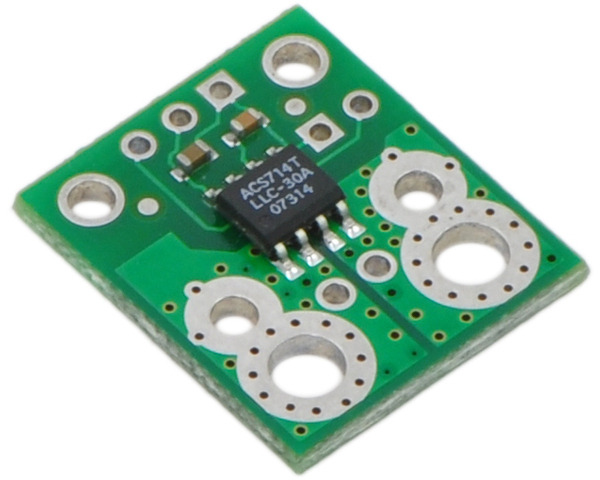 This board is a simple carrier of Allegro's ±30A ACS714 Hall effect-based linear current sensor, which offers a low-resistance (~1.2 mΩ) current path and electrical isolation up to 2.1 kV RMS. This version accepts a bidirectional current input with a magnitude up to 30 A and outputs a proportional analog voltage (66 mV/A) centered at 2.5 V with a typical error of ±1.5%. It operates from 4.5 V to 5.5 V and is intended for use in 5 V systems.

Compare all products in Current Sensors.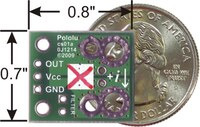 ACS714 current sensor carrier -30A to +30A, bottom view with dimensions (note: newer instances of this product might have "cs01b" on the PCB silkscreen instead of "cs01a").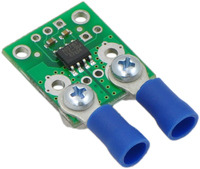 ACS7x4/ACHS-712x current sensor carrier with solderless ring terminal connectors (not included).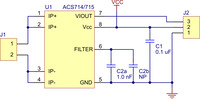 Pololu ACS714/ACS715 current sensor carrier schematic diagram.