Pololu Wheel 42×19mm Pair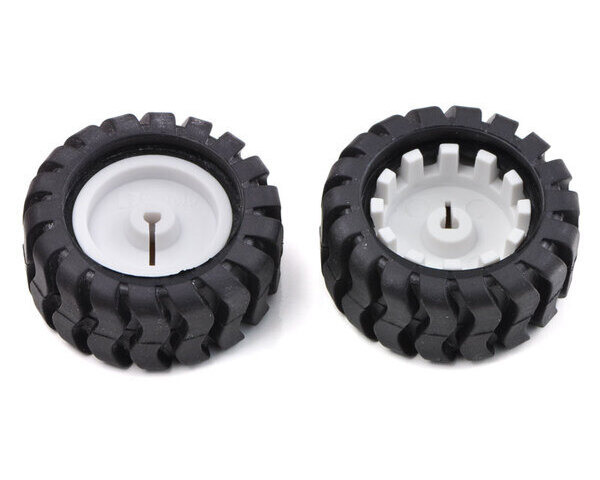 These white plastic wheels have rubber tires measuring 42 mm (1.65″) in diameter and press-fit onto the 3mm D output shafts on many of our motors, including our micro metal gearmotors and our mini plastic gearmotors with 3mm D-shafts. Teeth on the hub optionally allow a reflectance sensor to be used for encoder feedback. These wheels are sold in pairs.
Alternatives available with variations in these parameter(s): size color Select variant…

Compare all products in Pololu Wheels for 3mm D-Shafts or

Pololu Wheels and Tracks.
What are the Pololu wheels made of?

The material used to make the hubs of Pololu wheels is ABS (also known as Polylac) PA-747.
The material used to make the tires of Pololu Wheel 42×19mm is natural rubber.
The material used to make the tires of all Pololu wheels (except the Pololu Wheel 42×19mm) is silicone rubber.