Power HD High-Torque Servo 1501MG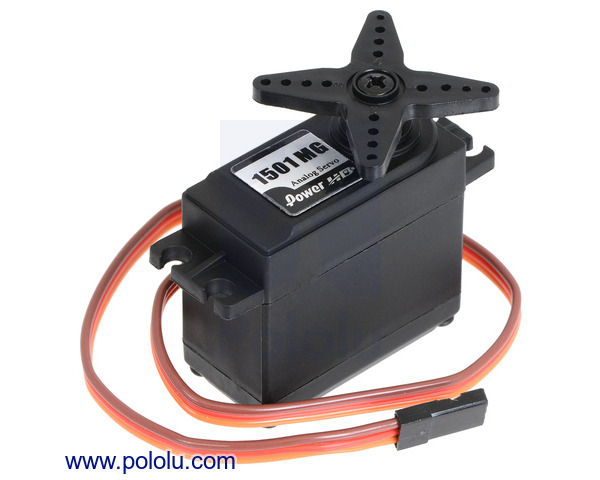 The 1501MG is a metal-geared analog servo from Power HD that delivers extra-high torque normally associated with much more expensive or larger servos. This is one of our most popular standard-size servos. Servo horns and associated hardware are included.

Key specs at 6 V: 0.14 sec/60°, 240 oz-in (17 kg-cm), 60 g.
- 31 March 2017

We added the FEETECH High-Torque Servo FS5115M to our expanding RC servo selection. This standard-size analog servo has a stall torque of 215 oz-in...

- 17 February 2017

Pololu forum user Martin_H posted about his robot that plays the Tower of Hanoi with paper blocks. An RP5 chassis drives along a track, locating...

- 24 October 2014

Anyone who has gone trick-or-treating has seen the house that puts a bowl of candy on the front porch and knows that there are those greedy...