3.13. Stability Conversion Kit
This accessory kit is an add-on extension for the Balboa chassis that provides additional mounting options and support for a ball caster.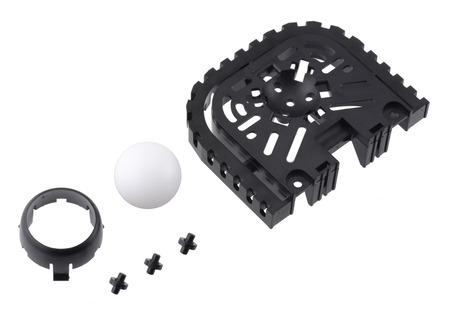 Stability Conversion Kit for Balboa.
When installed on the Balboa chassis, the ball caster on the Stability Conversion Kit provides a smooth third point of contact for traditional differential-drive applications. See Section 4 for assembly details.
Note that using different diameter wheels on the Balboa with the Stability Conversion Kit produces different decline angles for the robot. The diagrams below show the Stability Conversion Kit assembled and installed on the Balboa with various wheel sizes.
These diagrams are also available in a downloadable PDF (392k pdf).