Memorial Day Sale going on now!
Posted by
Emily
on 26 May 2023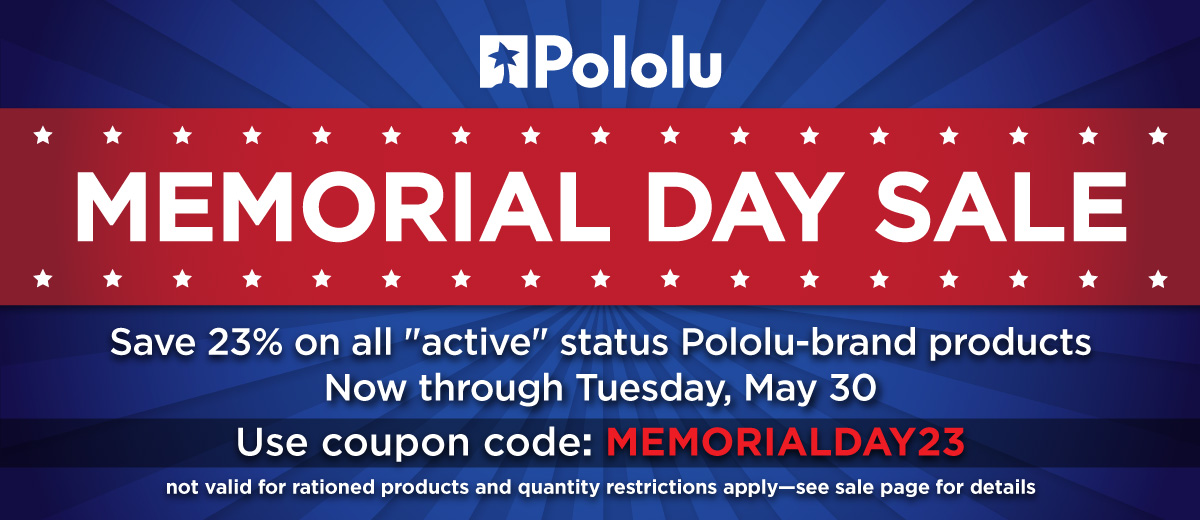 If you have followed the electronics industry or even general news, you'll know that for the past several years we've been dealing with parts shortages, rationing, and associated price increases. We are relieved to finally be getting net increases in parts on hand! In the past few months we have taken hundreds of products off rationing, and we are celebrating and highlighting them in our Memorial Day Sale. Use coupon code MEMORIALDAY23 to save 23% on all non-rationed Pololu-brand products with an "Active" or "Active and Preferred" status, limit 5 units per item, now through Tuesday, May 30.
Check out the sale page for more information. Please note that we will be closed Monday, so orders placed after 2 PM Pacific Time Friday, May 26 will be shipped on Tuesday, May 30.
0 comments
Post a comment