New products: D36V50Fx Step-Down Voltage Regulators
Posted by
Kevin
on 15 January 2020
We have a new set of regulators to announce: the D36V50Fx family of step-down voltage regulators. Measuring a compact 1″ × 1″, these regulators support input voltages up to 50 V and can typically deliver around 5 A of current, although some versions can output much more under certain conditions.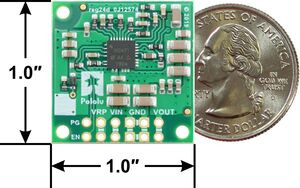 Step-Down Voltage Regulator D36V50Fx, bottom view with dimensions.
The family consists of six fixed output voltage versions between 3.3 V and 12 V:
We can also manufacture a customized version for you here in our Las Vegas facility. For example, we could make regulators with a different output voltage that your project needs, or we could replace the 40 V reverse voltage protection MOSFET with a 20 V one for slightly improved efficiency if your input voltage will always be lower than 20 V. If you are interested in customization, please contact us for more information.
Comparison to other regulators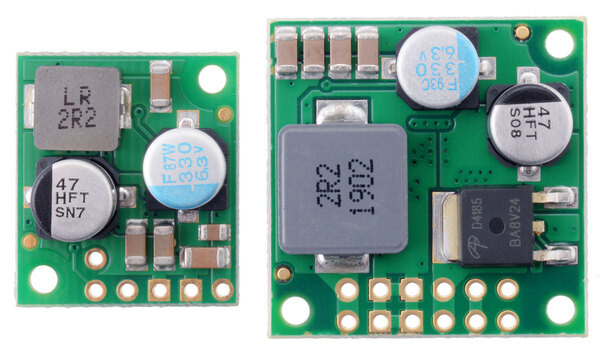 D36V28Fx and D36V50Fx Step-Down Voltage Regulators.
The D36V50Fx regulators are larger and more powerful counterparts to the D36V28Fx family we introduced last year, with the same input voltage ranges and mostly similar characteristics. What distinguishes the two families in performance is that the D36V50Fx regulators can provide roughly double the output current! (At the high end of the input voltage range, the difference is generally less dramatic.)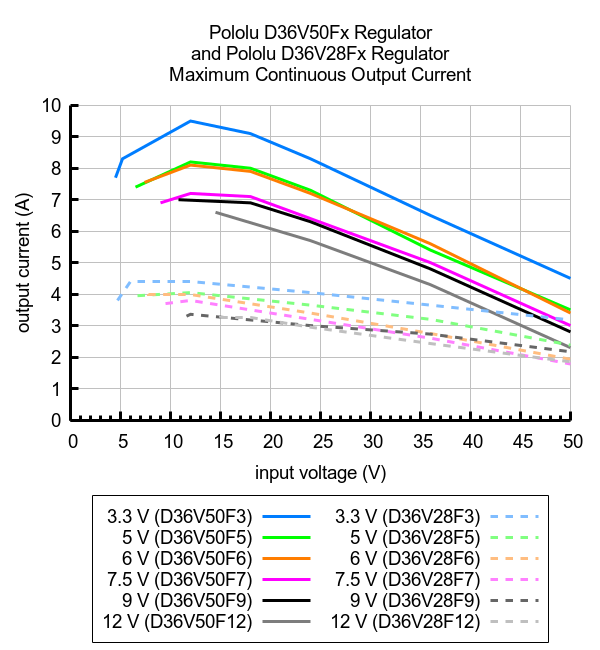 Comparison of the maximum continuous current of Step-Down Voltage Regulators D36V50Fx and D36V28Fx.
And since many of our most popular regulators are 5 V modules, here is a graph comparing the new D36V50F5 (in blue) with two of our older high-power regulators, the D24V90F5 and the D24V50F5: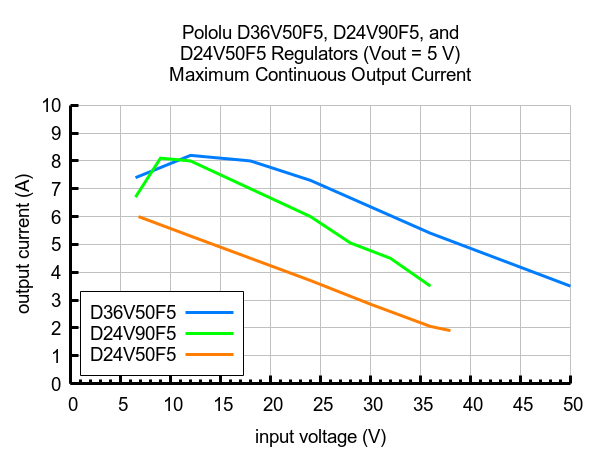 Comparison of the maximum continuous current of 5V Step-Down Voltage Regulators D36V50F5, D24V90F5, and D24V50F5.
Introductory special
As usual, we are offering an extra introductory special discount on these new regulators, to help share in our celebration of releasing a new product. The first hundred customers to use coupon code D36V50FXINTRO can get up to 3 units of each version for just $11.95 each!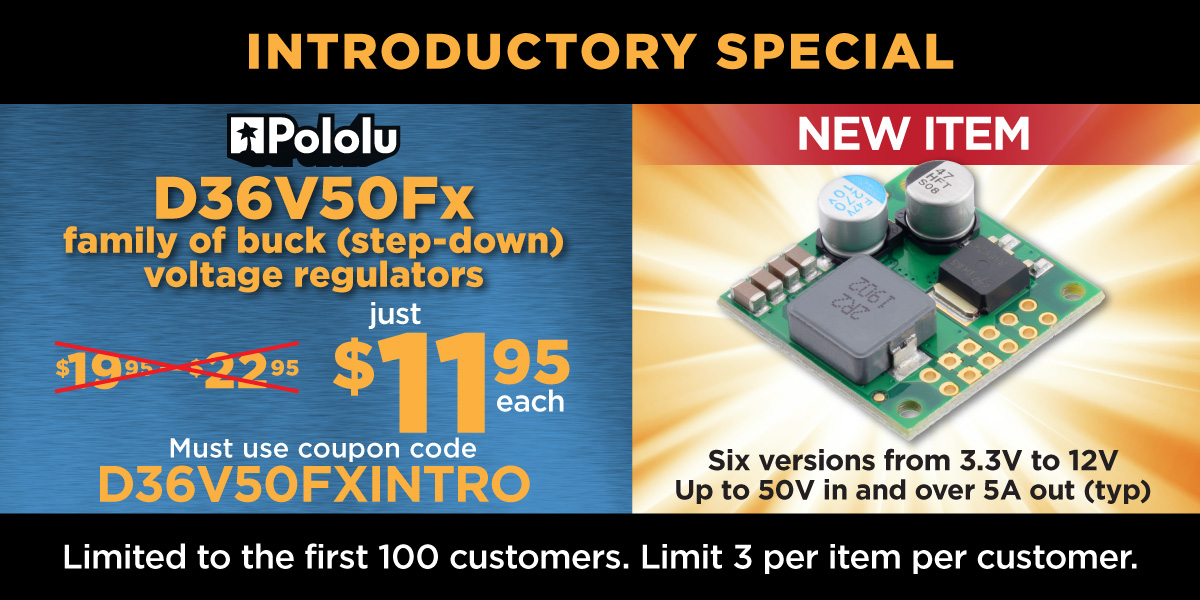 7 comments
Post a comment