New products: QTR HD sensor arrays by student engineering interns
Posted by Matthew H. on 10 August 2018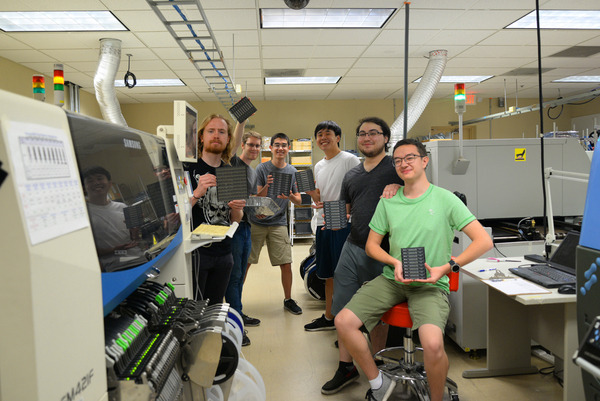 Some of the Pololu summer 2018 student engineering interns posing with QTR HD circuit boards they designed.
Hi everyone! My name is Matthew, and I am one of nine student engineering interns working at Pololu this summer. As I was preparing to head back to MIT for my sophomore year of studying Mechanical Engineering, I was graciously inflicted with the responsibility of announcing our second wave of high-density QTR reflectance sensor arrays. These two- and four-sensor boards, along with all of the other soon-to-be-released QTR sensor arrays, were designed by us student interns. For many of us, these boards were the first we ever routed, so it's especially exciting to see them be real products going out into the world. While I did not personally lay out any of the boards being released today, we all thoroughly cross-checked each other's work (the first board I directly routed should be released next week).
Because of their small size, these boards have one LED brightness control pin. All boards with more than four sensors will have separate LED brightness control for odd-numbered and even-numbered LEDs.
As Jan mentioned in the first blog post introducing this line of sensors, each board is available in analog and RC configurations and with two different sensor types. This post therefore covers the release of eight new products:
We have also released an update to our QTR Arduino library for use with these new QTR sensor arrays.
As we have been doing with all our new products this year, we are offering an extra special introductory discount on these boards! The first 100 customers using coupon code QTRINTRO will get half off on up to three of each sensor.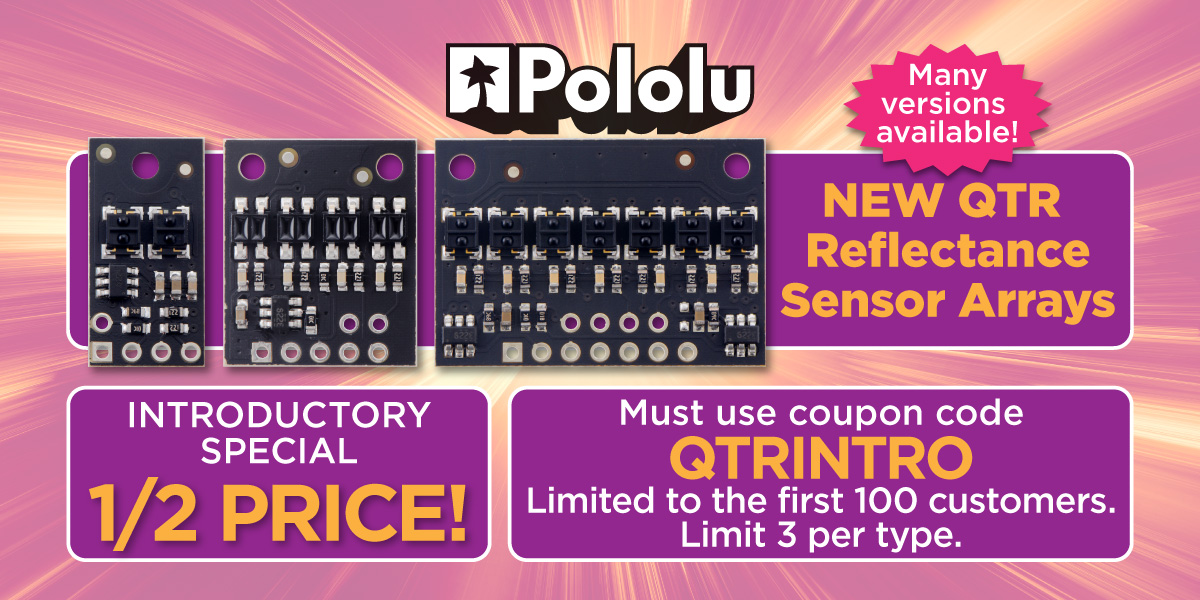 0 comments
Post a comment