Sixteen new micro metal gearmotor versions!
Posted by
Ben
on 22 April 2016
We just added 16 new micro metal gearmotors to our already huge selection, including three totally new MP (medium power) gear ratios: 5:1 MP, 210:1 MP, and 250:1 MP. With these new additions, we now have dual-shaft versions available in any combination of our 11 gear ratios and four motor types, giving you 44 different options that work with encoders like our magnetic encoder pair kit.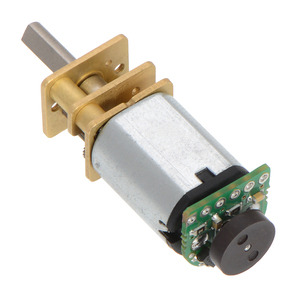 Magnetic Encoder Kit for Micro Metal Gearmotors assembled on a micro metal gearmotor with extended motor shaft.
In all, this increases our total selection of micro metal gearmotors to 85 unique options:
0 comments
Post a comment