Tamiya 75020 Line Tracing Snail Kit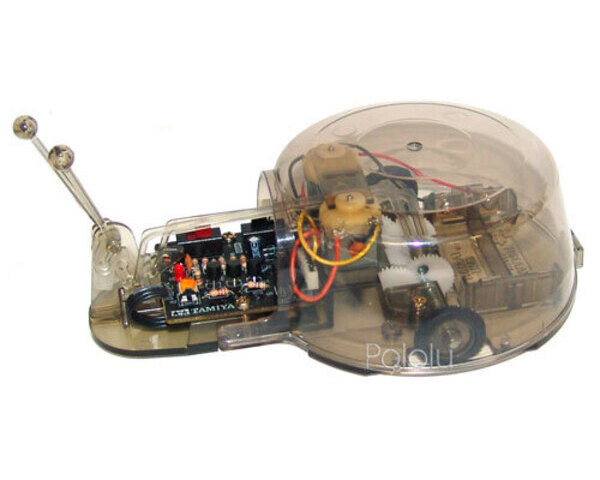 The Line Tracing Snail is an excellent, low-cost robot for a new robotics enthusiast that has no previous experience with robots or electronics. All electronics are completely pre-assembled, and mechanical assembly is very straightforward. The snail has two speeds, and for added fun and entertainment, the eye stalks wiggle back and forth as the robot runs.
Compare all products in Tamiya Robot Kits.
Documentation and other information

Building Line Following and Line Maze Courses
(
Printable PDF
)
Step-by-step instructions for building your own line-following courses.