Tamiya 58321 Super Clod Buster Kit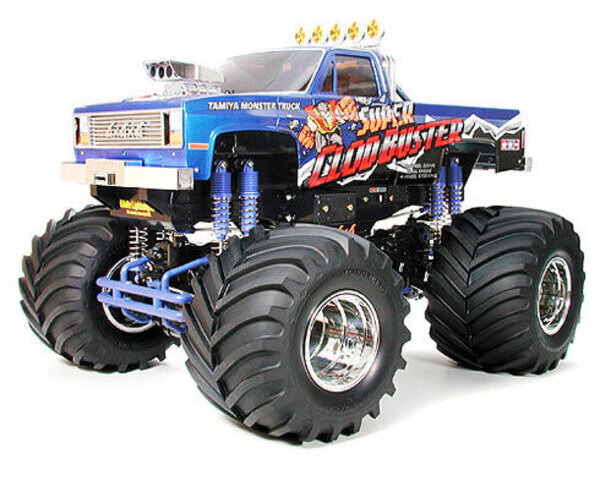 The Tamiya 58321 Super Clod Buster is a great starting point for a medium-sized outdoor robot. The chassis uses one servo for steering and one for electronic speed control, making it controllable with a 2-channel RC receiver or just two microcontroller I/O lines.
File downloads
This PDF shows an exploded view of the Super Clod Buster. An asterisk appears next to the parts that are required by not included.