Solarbotics RW2 Wheel (external set screw)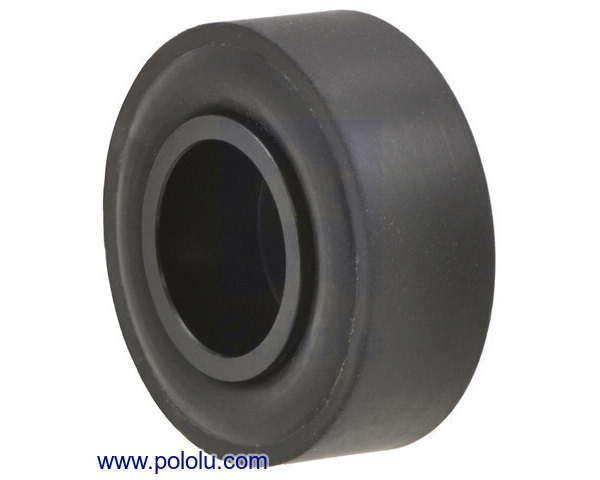 The Solarbotics RW2 is a 1.1-inch diameter rubber wheel for 3 mm diameter output shafts. These wheels are sold individually, NOT in pairs.
- 14 March 2017

Forum user DrGFreeman has been posting about his custom Mini Sumo robot. He designed the chassis in CAD and 3D printed it; the model is available on...

- 18 November 2015

My robot, Roku, was the champion of LVBots' August mini-sumo competition. While I didn't have the time or inspiration to make it look like anything...

- 5 June 2015

Many of the engineers and robot enthusiasts here at Pololu competed in the LVBots 2015 line following competition. (For house rules and details...