Solarbotics GM18 30:1 Mini Metal Gear Motor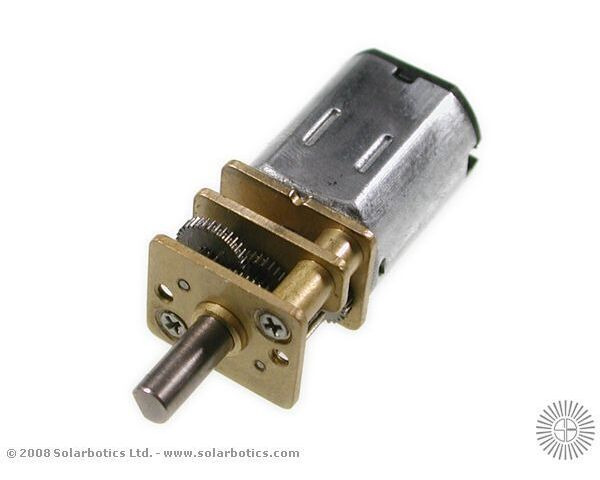 The Solarbotics GM18 30:1 mini metal gear motor is a compact (1.14" x 0.39" x 0.47") brushed DC motor with metal gears, similar to the Sanyo motors such as NA2S, NA3S, and NA4S. The major difference is that these Sanyo motor look-a-likes have brass front faceplates (not steel ones), and cost less.
Documentation and other information

Comparison of Solarbotics Gearmotors (GM Series)
Table comparing specifications for the Solarbotics GM motors that we carry.
File downloads